How Comics
Were Made!
A Visual History
from the Drawing Board
to the Printed Page
By Glenn Fleishman
Launching in February 2024! Subscribe to the How Comics Were Made newsletter with interview excerpts and much more! First issue now out.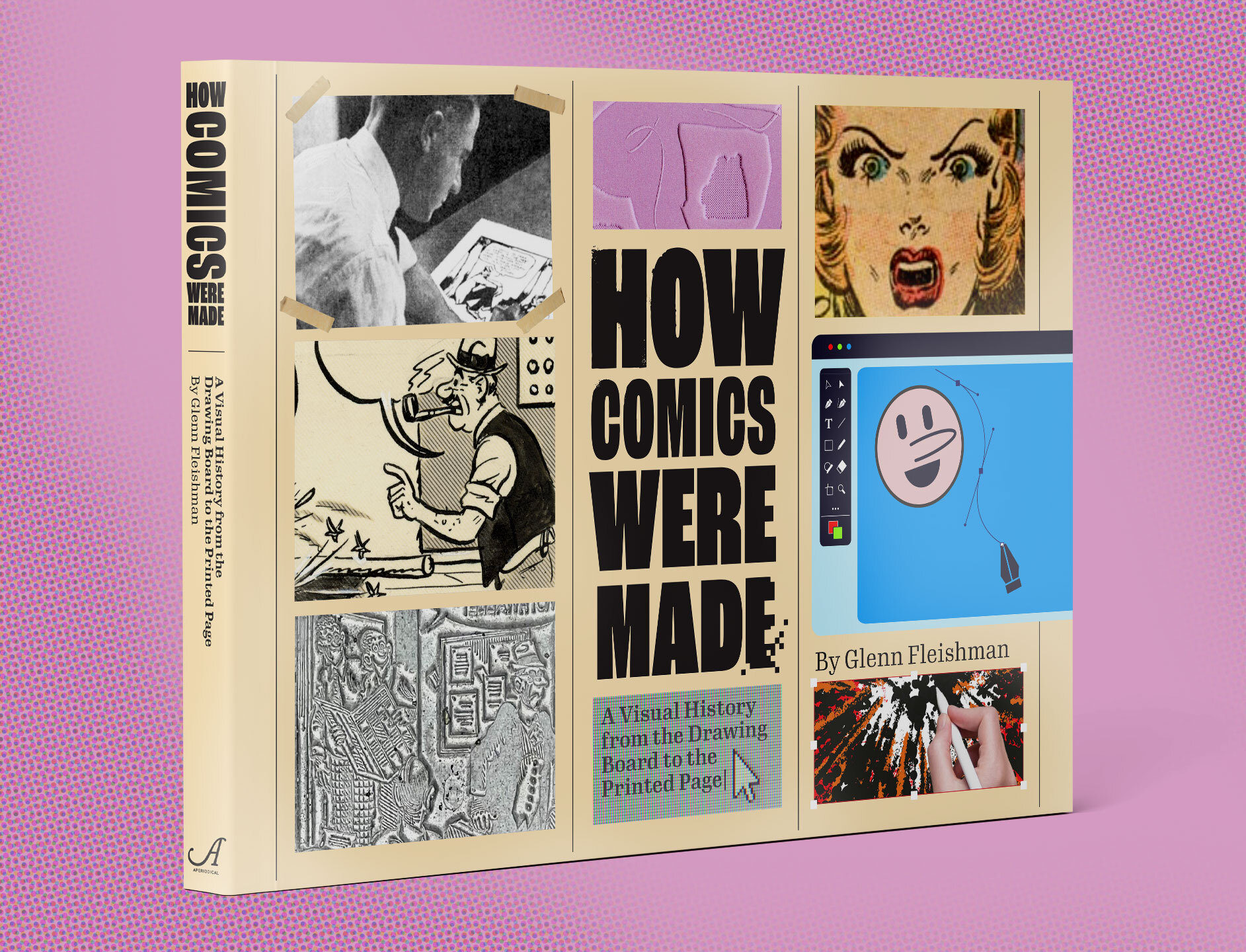 Until the late 1990s, comics fans from 1 to 101 turned to the printed page. They opened their newspaper, furtively read floppies in drugstores, or bought something that ranged across a spectrum from cheap, almost immediately self-destructing flimsies to super-fine archival collections. The appearance of the internet didn't erase print, but it bifurcated comics reading: a century of comics produced in an evolving way to get an artist's ink onto mass-printed paper added the screen as a medium for reproduction and reading.
I want to tell the story of the whole comic-strip evolution: from the Yellow Kid and early syndication through the very latest webcomics—the whole ball of wax of how artists knowing their newsprint medium drew their comics and marked drawings up for color reproduction, how printers put that work through the most arcane and impossible-to-believe operations to get them onto paper, and how modern cartoonists produce online cartoons.
I'm writing a book, heavy with illustrations and photographs, with your help. How Comics Were Made relies on my personal collection of printing artifacts backstopped with the help of artists, estates, and institutions that thankfully retained original work and newspaper and printed versions. You can back the book in a Kickstarter campaign slated for February 2024.
The gallery below shows you just some of what's planned for the book, along with this page that illustrates the incredible step-by-step process of putting comic strips on press for most of the 20th century.
Key among them is the Billy Ireland Cartoon Library & Museum at the Ohio State University in Columbus, Ohio. This unique institution preserves American cartoon history, focused on artists' materials, but with a remarkable range of printing-related stuff, too. And they possess the Bill Blackbeard collection, the San Francisco Academy of Cartoon Art's archive of 2.5 million newspaper comics clippings and full pages—7.5 tons worth!* You can watch a video I made for a recent Blackbeard exhibit at Billy Ireland showing one aspect of the artist-to-newspaper process.
I'm also well underway in interviewing cartoonists about the aesthetic and functional choices they made and make to ensure their work remains true to their vision through print and online production, particularly around color. I ask how those who started in the 70s and 80s worked through the great metal and analog to offset and digital switch. For instance, Lynn Johnston ("For Better or For Worse") told me she was concerned enough at the start of her career to get the Sunday color just right that she flew to Buffalo, NY, to get a hands-on look at American Color's operations, the largest firm handling and printing color comics in the country. I'm speaking as well to comics historians, production artists, colorists, and other people across the industry.
In addition to Johnston interviewees so far include Tom Batiuk ("Funky Winkerbean," "Crankshaft"), John "Derf" Backderf ("The City," My Friend Dahmer), Paige Braddock ("Jane's World," Charles M. Schulz Creative Associates Chief Creative Officer), Georgia Dunn ("Breaking Cat News"), Lex Fajardo (Charles M. Schulz Creative Associates Editorial Director, Kid Beowulf), Bill Griffith ("Zippy"), Guy Gilchrist (formerly "Nancy," "Muppets," and many others), Jim Keefe (King Features colorist, "Sally Forth" artist), Garry Trudeau ("Doonesbury"), comics historian Brian Walker (writer on "Beetle Bailey" and "Hi & Lois," author of The Comics: The Complete Collection), and Shena Wolf (cartoonist agent; formerly Andrews-McMeel Universal). Many more are still to come.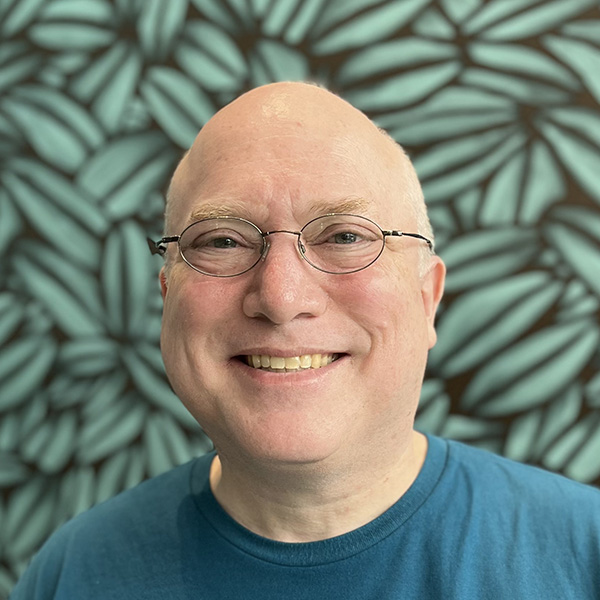 Who am I to do this? I'm
Glenn Fleishman
, a print historian, letterpress printer, technology journalist, podcaster, and graphic designer. I developed a specialty in the history of cartoon print production starting several years ago and wanted to expand and share what I knew because it's so danged cool. Some of my recent projects include producing
the Tiny Type Museum & Time Capsule
, a deep collection of type and printing artifacts, and editing and project managing the nearly 1,400–page book set,
Shift Happens
.
Read Glenn's full bio…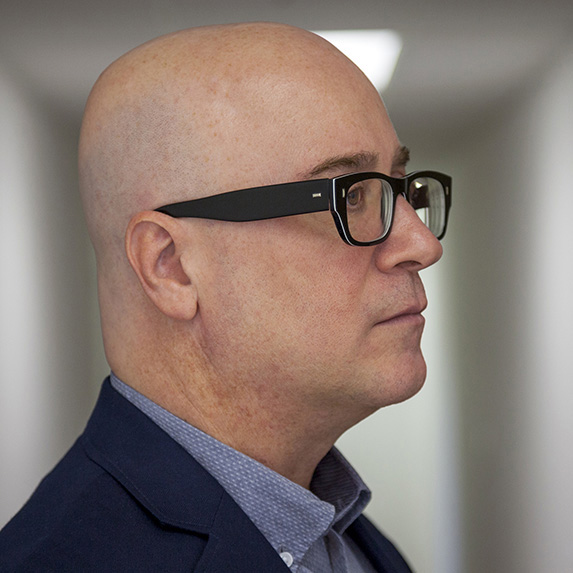 Mark Kaufman
, cartoonist, illustrator, award-winning designer of the award-winning
The Nib
, and a generally creative and expressive guy, will be the helmsperson on the voyage—the Starbuck to my Ahab? Let's hope not, but at least the Q to my Bond. Ahead of the campaign, Mark is designing the cover and visualizing interior pages. Depending on the ultimate crowdfunding of the book, Mark will add to that full-page comics within the book, illustrations, and the complete graphic design and layout of the volume.
Read Mark's full bio…
What's this all about?
The book will cover the entire history of newspaper comics from a unique angle—how they were made and printed. You can find many other books that I can recommend that look at comics through the lens of artist, biography, genre, and subject matter, as well as hundreds of lovingly, painstakingly restored collections, such as the complete "Peanuts" the and "Little Nemo" Sunday strips.
How Comics Were Made, turns to the stories of creation: What did artists' originals look like and how were they transformed for print? In the days before digital reproduction, how did a cartoonist tell a printer they wanted a 30% green? How, in fact, did the Yellow Kid get his tint? How did cartoonists represent Black faces in a medium that favors the empty page and was poor at reproducing nuanced tones? The answers are surprising, revealing, and beautiful. You'll see reproductions of art and artifacts that have never appeared in print anywhere, and some historic comics will appear for the first time ever in any medium in this book.
Other digital creative efforts will get their day in the sun. While the methods are different, I'll look deeply into how webcomics artists have created their work for online-only or online-first reading for the last 25-plus years and how that's changed archiving, reading habits, and perception.
But a project this peculiar and complicated can only happen if you will it into being. I'm planning a crowdfunding campaign on Kickstarter in February 2024 in which you'll be able to become a backer and claim a book and other rewards. If successfully funded, the book will ship starting in October 2024.
What can you do now?
Sign up for either or both of two lists:
How Comics Were Made newsletter: Sign up to receive a newsletter with interview excerpts, new discoveries, and lots of pictures and scans of amazing cartoon history! I'll also update you on the book. (Read back issues here.)
Book announcement: You'll get an email just a few times: when the Kickstarter campaign launches, when pre-order start, and when the book is available for immediate order. After that, I'll delete the list.
What you'll find in the book
How artists incorporated feedback from newspaper printing into their aesthetic and drawing choices
Laying down tones and patterns: artists' stipples and dots, Ben Day screening, Zip-a-Tone, and digital coloring
The transition from relief (raised metal or letterpress) printing to offset (flat or planographic)
The shift from a limited set of colors for Sunday strips to "full" color
Flong! What it was and how important it was
How much variation occurred for the same comic strip in color across many newspapers
Etching comic strips in acid for reproduction
Drawing and production methods of artists making webcomics
How color comics get printed
Rare original and printing artifacts showing cartoons that never appeared in print
The book will be roughly divided by time and transitions, from the start of consistently appearing daily and weekly comics in newspapers:
The Early Days: From the Yellow Kid in the 1890s to the 1910s
Syndication in Metal: When it became affordable to make hundreds or thousands of copies of daily strips to send around the country (or world), from the 1910s to 1970s
Flatland: Newspapers' switch from relief to flat printing and the shift to purely photographic transformations from the 1950s to the 1980s
Pixel Perfect: The transition from photographic to digital, from scanning to digital creation, from the 1970s to 2000s and through the present day
Under the Radar: Zines, underground comics, and distribution by mimeo, ditto, photocopy, and ink-jet and laser printers across the 20th and 21st centuries
Webcomics and Beyond: Look, ma, no ink! Digital comics read online and sometimes put on press to make books
Each section will feature interviews with artists, reproductions of original cartoon art, printing and coloring artifacts, and the way cartoons appeared in print—or on screen.
How big is this thing?
How Comics Were Made will be 8¼ tall × 10½ inches wide (21 × 27 cm), a format designed to fit most strip and Sunday comics. The campaign goal is a 288-page softcover book with french flaps—you know, those fancy fold-in flaps on nice paperback titles. It'll weigh about three pounds (1.3 kg).
However, I've built a series of stretch funding goals into the upcoming campaign that, if reached, will let us increase the book to 368 pages, add newly drawn narrative comics by Mark, and more!
The project will also include some very exciting rewards, including some historical artifacts that were once produced in the hundreds of millions, but 99.9999% have been burned or thrown away. I'll let you know more as time goes by.
What's it going to cost, I hear you ask? My current estimate is $50 plus shipping, with an early bird discount for those who back the campaign when it launches. The print book will ship to the United States and Canada; in the rest of the world, there will be a PDF option available. (Between packing, paperwork costs, and shipping, delivering a copy outside the U.S./Canada would cost $40 to $50.)
What's that, you ask? Is there a little book information summary? Yes, there is:
Title: How Comics Were Made: A Visual History from the Drawing Board to the Printed Page
ISBN: 978-1-7334954-1-7 (print), 978-1-7334954-2-4 (ebook)
Publisher: Aperiodical LLC
Pages: 288 (estimated)
Publication date: October 2024 (estimated)